On the most romantic day of the year, young chemists conquered another scientific peak. Namely, on February 14, 2020 on the basis of the Department of Environment and Chemical Education of the Faculty of Natural Sciences of the V. Stefanyk Precarpathian National University a practical round of the III stage of the All-Ukrainian Olympiad in Chemistry took place. In which 52 students were admitted who had successfully passed the chemical theory the day before.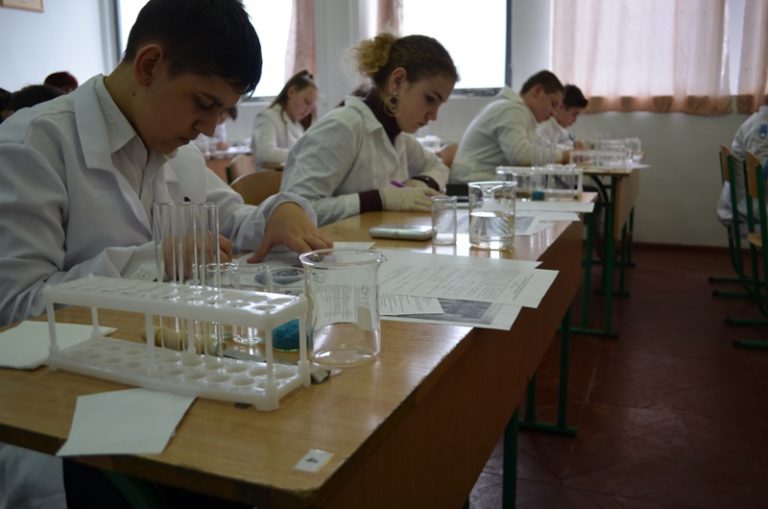 During the practical part of the Olympiad, a competent jury, which included researchers and teachers of Prykarpattia University and teachers of schools in the region, assessed the practical skills of students, namely the technique of titration, preparation of solutions and the ability to conduct qualitative analysis. The task can be viewed at the link.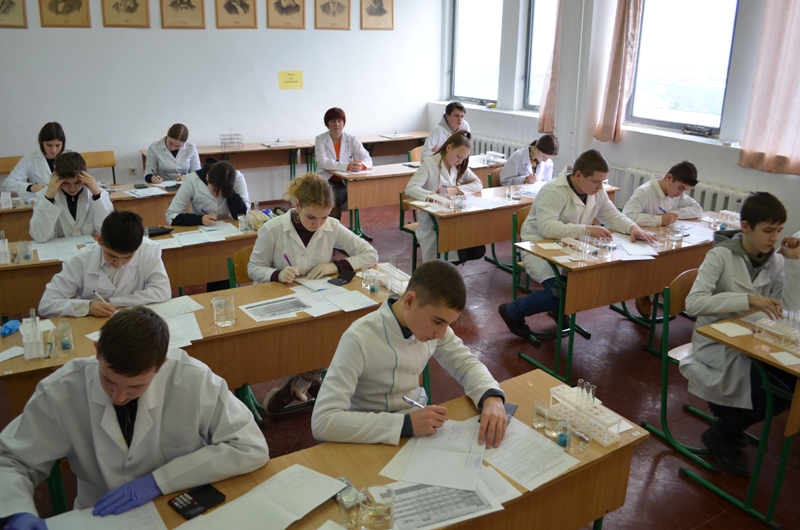 In particular, eighth-graders were asked to perform chemical transformations and prepare solutions. 9th graders conducted a qualitative analysis in which substances are identified or classified based on their chemical or physical properties, such as chemical reactivity, solubility, molecular weight, melting point, and so on. Students in grades 10-11 performed a titrametric analysis, namely, measuring the volume of a reagent solution of a known concentration that is spent reacting with a solution of a substance whose concentration is being determined. Students together with members of the jury worked in four laboratories of the Department of Environmental Chemistry and Chemical Education.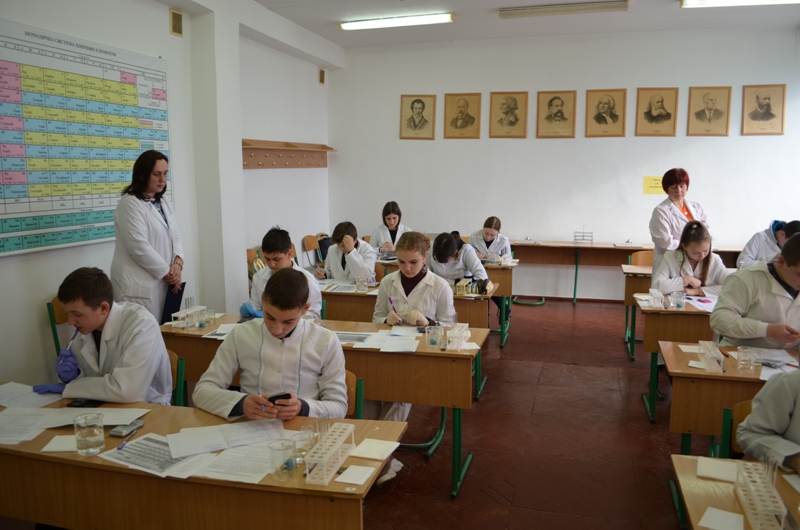 It is worth noting that all participants of the tour successfully coped with the tasks. The final protocols can be viewed on the SITE of the Ivano-Frankivsk Regional Institute of Postgraduate Education. According to the results of the practical round, the first places were distributed as follows: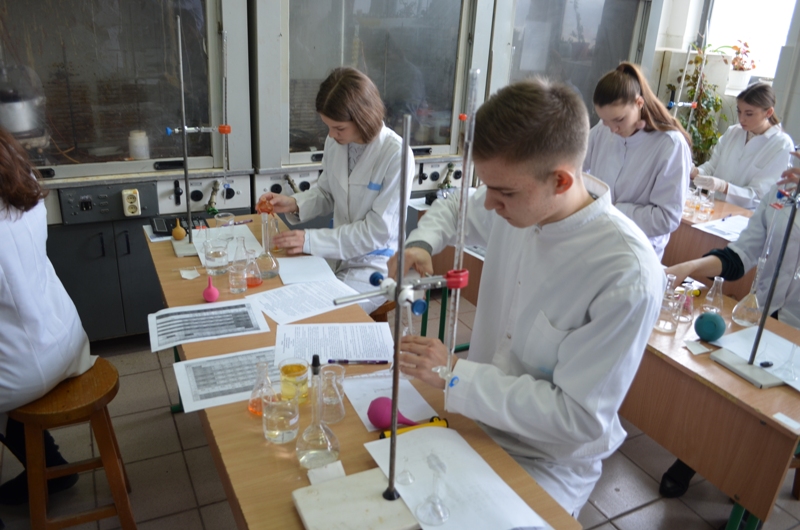 Grade 8 – Diana Zazubyk (Ivano-Frankivsk Specialized School №5);
9th grade – Hnatetska Olga Volodymyrivna (Dmytro Bakhmatyuk Gymnasium in Kalush);
Grade 10 – Kleinota Vladyslav Ihorovych (Horodenka Secondary School of the 1st-3rd grades, 1st grade);
Grade 11 – Tatsyuk Petro Bogdanovich (Horodenka Gymnasium named after Anton Krushelnytsky);
According to the results of the evaluation, the winners will represent Ivano-Frankivsk region at the IV stage of the All-Ukrainian Olympiad in Chemistry, which will soon take place in Zhytomyr. We wish you success!